VR is a fully immersive experience in which digital content completely replaces your view of the physical world. SpaceTime caters for a wide range of available VR headsets and supports 6 Degrees of Freedom (6DoF) and 3 Degrees of Freedom (3DoF) concurrently.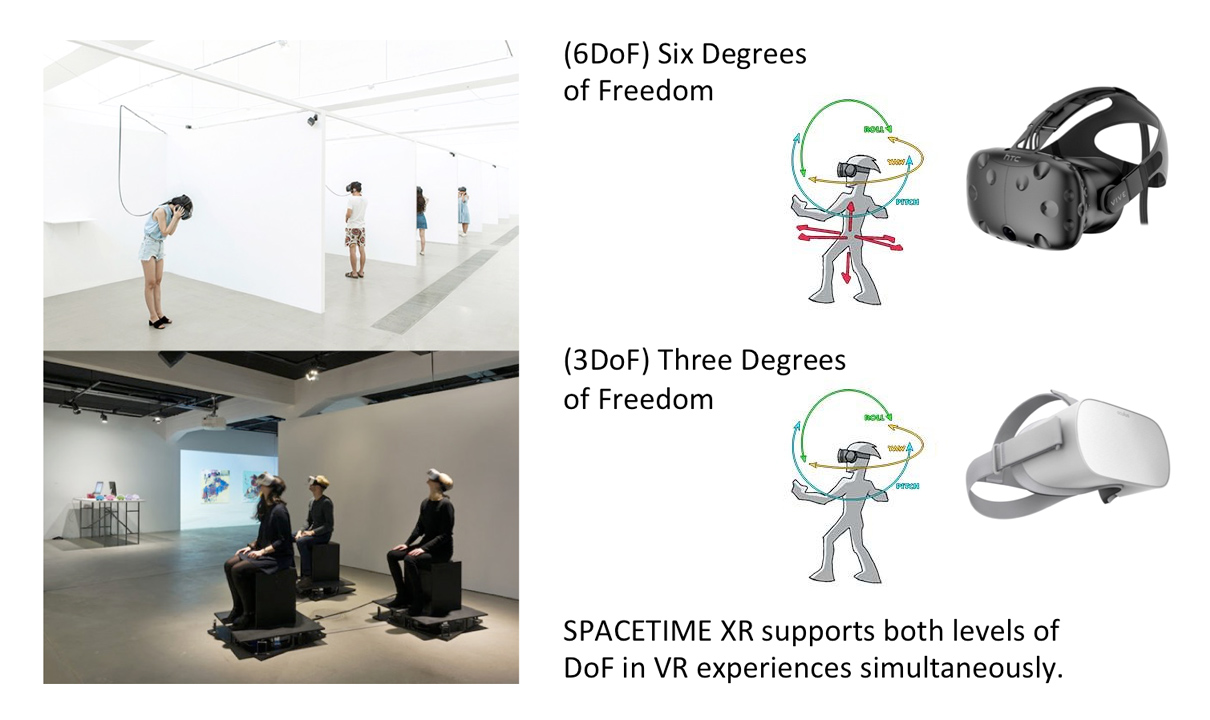 Below are new VR Headsets that are being released in 2019 that greatly reduce the complexity of setup and price of entry for enterprise VR solutions.

The Oculus Quest by Facebook (left) is close to being the ideal wireless (6DoF) VR headset, thanks to its powerful mobile processor, built-in tracking and excellent motion controllers. It's the first mobile VR solution to let you play desktop-quality VR.
The Oculus Rift S by Facebook (Right) aims to make (6DoF) VR more accessible by now incorporating 'inside-out' tracking which uses cameras on the headset itself to understand its movement and the position of the controllers in 3D space.